nodegoat Workshop at the Baltic Summer School of Digital Humanities
CORE Admin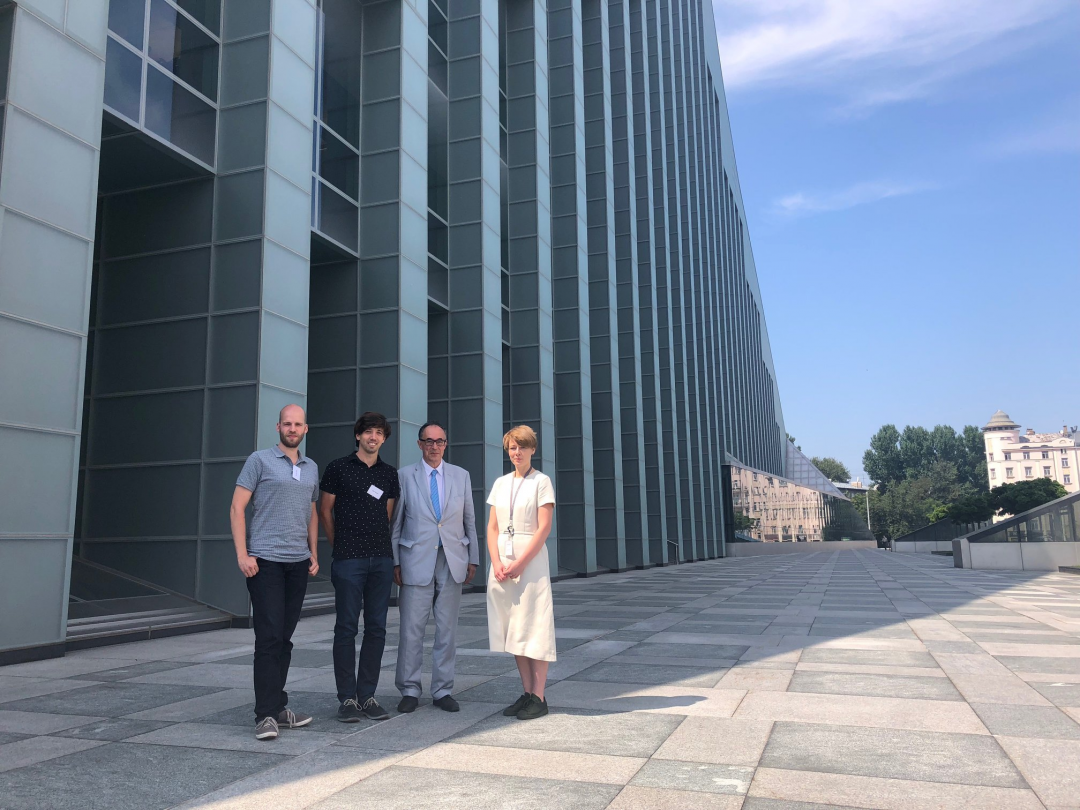 On Friday, July 20, we gave a nodegoat workshop at the first Baltic Summer School of Digital Humanities. This summer school offered introductory courses to text mining methods, corpus analysis, data journalism, GIS in the Humanities, and data visualisation.
The summer school was organised by Anda Baklāne of the National Library of Latvia.
The embassy of the Kingdom of the Netherlands in Latvia provided support for the organisation of our workshop. The picture shows Pim van Bree and Geert Kessels (LAB1100), the ambassador of the Kingdom of the Netherlands to Latvia Pieter Jan Langenberg, and Anda Baklāne (from left to right).