Publication of two volume Encyclopedia of Romantic Nationalism in Europe
CORE Admin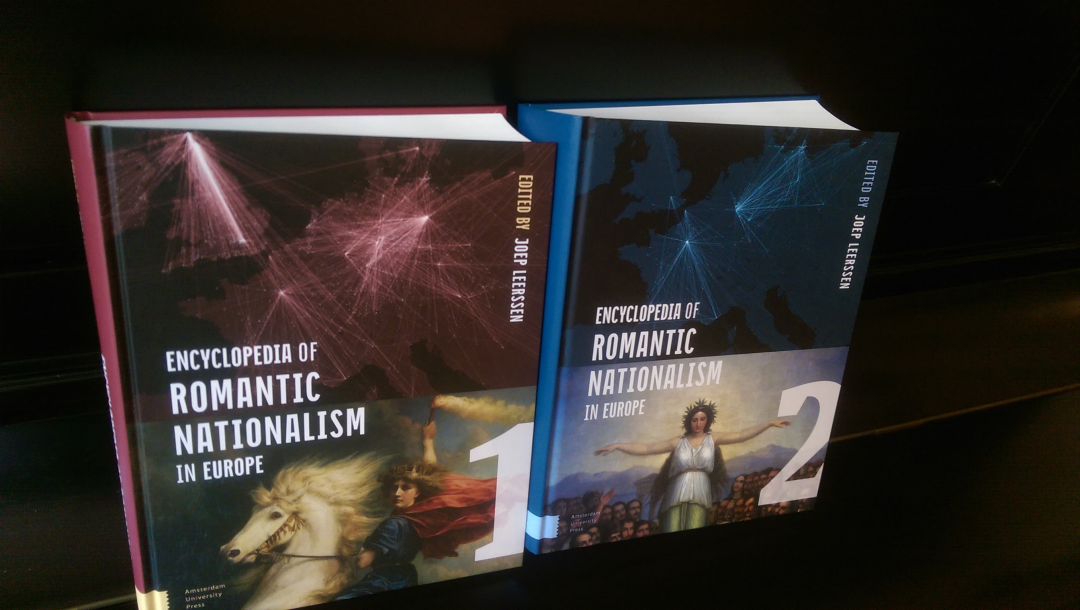 The book version of the Encyclopedia of Romantic Nationalism in Europe has appeared with Amsterdam University Press.
Its 2 volumes contain 1200 articles with an extensive introduction on Romantic Nationalism, and accompanied by ca. 150 illustrations and indexes. The writing process of the encyclopedia took place within a nodegoat research environment hosted at the University of Amsterdam. LAB1100 has transformed the content stored in nodegoat to XML files that were used as the basis for the book.
ERNiE-the-book is intended as a "paper portal" to be used alongside the digital online version ernie.uva.nl, and as its offline, portable, analogue extension.